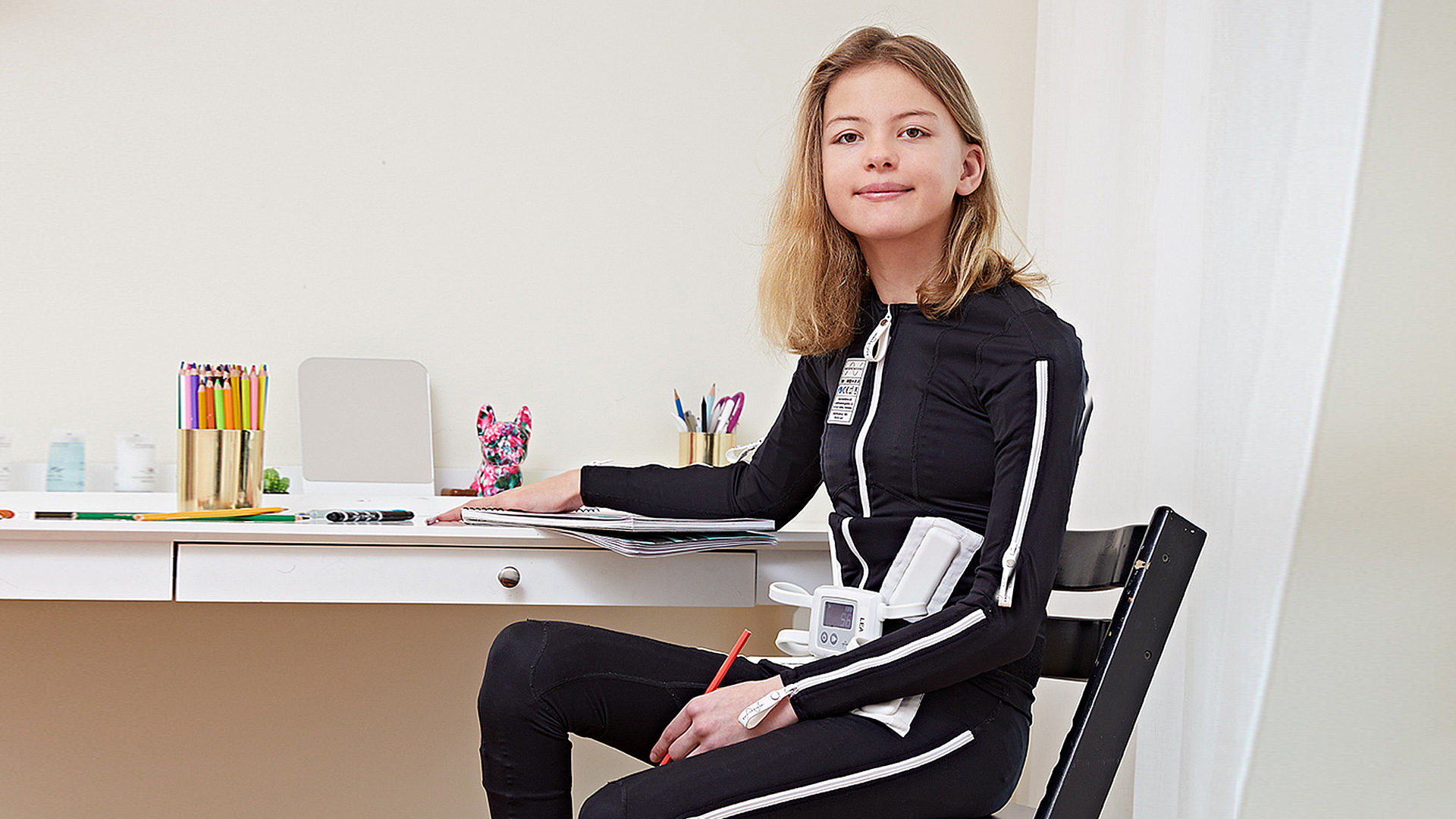 Exopulse Mollii Suit
The first full-body neuromodulation suit relaxing spastic and tense muscles, activating weak muscles, and relieving related chronic pain
What is the Exopulse Mollii Suit?
The Exopulse Mollii Suit from Ottobock fundamentally changes the treatment field of neurological disorders and related symptoms. It is the world's first neuromodulation suit that makes use of a physiological reflex mechanism called reciprocal inhibition: By sending an electrical signal to an antagonistic muscle, the spastic muscle subsequently relaxes. The combined effect of relaxing tense muscles and enabling the activation of weak muscles allows its users to enjoy a more active and less painful daily life. It is a personal assistive medical device which is used for low-energy whole-body transcutaneous electrical stimulation, reducing the typical symptoms associated with neurological conditions such as cerebral palsy, multiple sclerosis, stroke or spinal cord injuries.
This neuromodulation stimulation is non-invasive and non-pharmacological, and has limited side-effects compared to other known invasive or pharmacological treatments for spasticity and related chronic pain. It leads to positive effects as observed in clinical studies on range of motion, balance, hand-arm functions, gait and overall quality of life.
What are the elements of the suit?
Exopulse Mollii Suit is composed of a jacket, pants and control unit. It is available in 37 sizes, starting from 2–3 years of age, including children's wide sizes and up to 5XL for men and women. The Exopulse Suit features 58 embedded electrodes stimulating 40 key muscle groups. It allows 30 different settings per muscle group, using a sub-threshold 20 Hz neuromodulation stimulation.
Key features at a glance
First electrically powered neuromodulation suit for improved mobility, balance, blood circulation and pain relief.
Available for both children and adults, from 104 cm up to 5XL men's and women's sizes
Includes 58 imbedded electrodes, positioned to stimulate 40 key muscles throughout the body
Can be preloaded with standard programs based on the diagnostic of the patient, and can also be tailored to individual needs of the patient
Recommended to be used 1 hour every second day in case of spasticity, and 1 hour every day in case of related chronic pain*
Exopulse Mollii Suit is for the use in home environment
*Unless otherwise specified by the healthcare provider and preferably together with physiotherapy, training or activity
Meet Maja, Niclas and Léa and learn how using the Exopulse Suit has changed their lives.
Maja's story
The shock was deep: Maja suffered a stroke at the age of 44. An event with far-reaching consequences: Severe spasticity in her arm and leg and left-sided paralysis completely turned her active life upside down. "Mollii has made me relax in a whole new way. And I´ve even started working again!" Like Maja`s sister said: "You are the old Maja again…"
Niclas's story
Niclas is 50 years old and was born with cerebral palsy. "I kept getting worse and worse. Increasingly tense, stiff and spastic. I've tried several treatments and therapies, but nothing comes even close to Mollii. Mollii truly saved me." To Niclas, life is about feeling good. And now, he can live the life he wants to live.
Léa's story
Léa, 10 years old, was born with cerebral palsy. She loves sports! She plays basketball and goes horseback riding. She likes to go karting and skiing."Before I started using Mollii, I couldn´t sit with my back straight and legs crossed. Mollii improves my balance and helps me walk much longer distances. I feel like a completely new person- in a way. Totally free! I can do what I want. And that feels amazing."
Find out who can benefit from Exopulse Mollii Suit
The suit is an assistive medical device for kids and adults with Cerebral Palsy, Multiple Sclerosis, Stroke, Spinal Cord Injuries or other neurological disorders who suffer from spastic and tense muscles, weak muscle activation and related chronic pain.
Intended use:
Relaxation of spastic muscles
Relaxation of tense and spastic muscles
Activation of muscles
Increasing local blood circulation
Symptomatic relief of chronic pain
Never Use Exopulse Mollii Suit:
If the user has implanted electronic medical devices or equipment which can be disrupted by magnets, for example, shunts
Together with electronic life-support equipment or high-frequency operation equipment
Together with ECG-equipment
Near a magnetic resonance imager.
Over swollen, infected, or inflamed areas or skin eruptions e.g., phlebitis, thrombophlebitis, varicose veins, etc.
Over the neck or mouth, as severe spasm of the larungeal and pharyngeal muscles may occur and the contractions may be strong enough to close the airway or cause difficulty in breathing.
Transthorically, as the introduction of electrical current into the heart may cause cardiac arrhythmias.
Transcerebrally
While driving, operating machinery, or during any activity in which involuntary muscle contractions may put the user at undue risk of injury.
While being serviced.
Without authorization of the manufacturer.
Outdoors, in wet rooms, in direct sunlight, or in connection with flammable materials/liquids. Keep away from dusty, damp and bright environments to avoid damage or harm to Exopulse Mollii Suit.
Exopulse Mollii Suit may only be used by, or under the supervision of, a person who has read and understood the entire user manual.
Do not use Exopulse Mollii Suit without consulting a doctor in connection with:
Cardiovascular diseases or other types of related conditions
Malignancy (cancer)
Infectious diseases
Fever
Epilepsy
Skin disease, rashes or other skin problems
Usage together with another medical device.
Patient groups – who can benefit
Main patient groups:
Multiple Sclerosis ("MS")
Cerebral Palsy ("CP")
Stroke
Spinal Cord Injuries
The technology behind it
Learn more about Neuromodulation
Neuromodulation is a technology that acts directly upon nerves with the purpose of producing a natural biological response. It is the alteration – or modulation – of nerve activity by delivering electrical agents directly to a target area.
Exopulse Mollii Suit is used to stimulate the antagonistic muscle to a muscle that is spastic. If for example, the biceps muscle is spastic or tense, the suit is used to stimulate the triceps muscle. By a natural reflex mechanism called reciprocal inhibition, the biceps muscle will subsequently relax. Relaxing the muscle enables a gradual improvement in function and may also relieve related chronic pain.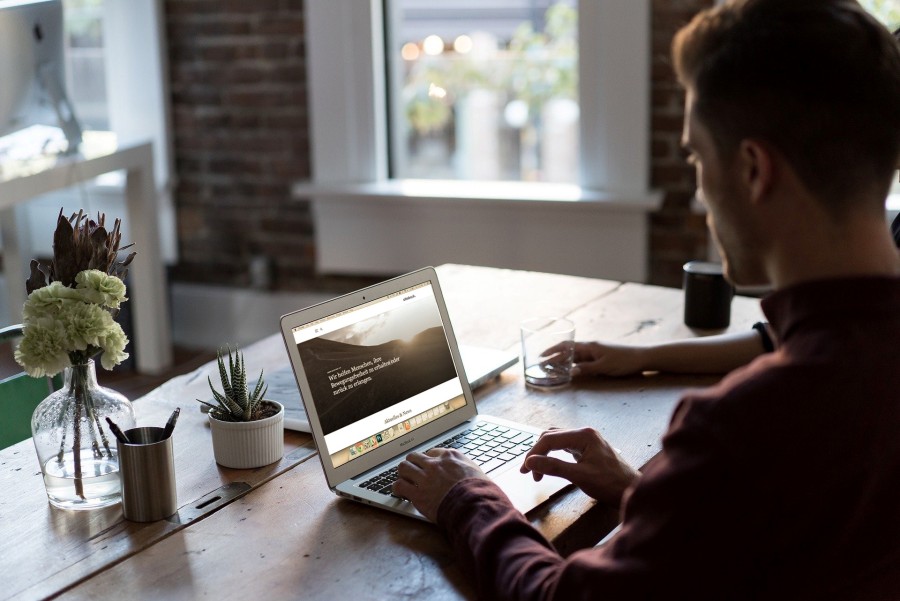 Please contact us
The Exopulse Mollii Suit is already available in several countries. Please use the contact form to get in touch with Ottobock and to learn about the product's availability in your country.